Our Clay Cloth Solar is named to reflect it ability to resist heat from the sun far better than other clay cloths we have experienced on the market. It offers significant advantages in terms of efficiency, resourcefulness and value for money.
The Clay Cloth Solar does not require 'warming up' like Clay Bars to make it soft and pliable and if you drop it, then it can be cleaned by simply rinsing it thoroughly in water, unlike a Clay Bar resulting in it being written off!
Perhaps the biggest advantage is that the Clay Cloth Solar lasts up to 5 times longer than the traditional Clay Bar, easy to handle and it saves a significant amount of time and is much more cost effective without compromise on performance.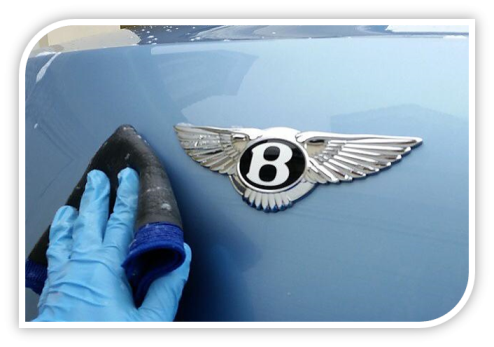 Is there any downside to the Clay Cloth Solar?
Well like all clay products, a generous amount of lubrication is required to prevent marring. These can be dedicated clay lubricants, some water based detailing sprays or simply fresh water with some car shampoo in it. Any marring can be removed with a polish, but with some practice, marring soon becomes a moot point!
Polythene Bag Test. You can check how smooth your automotive paint surface is by simply running your hand over the top of it (ensure you are jewellery free) but a neat trick to amplify this is to place your hand into a polythene bag (sandwich bag) and gently rub it over the surface. If there is contamination, then this technique will highlight it far easier than your hand will.

KILLERWAXX Clay Lube 235ml
A high-lubricity lubricant developed to increase lubricity and reduce friction. It allows your clay products to easily and gently glide across the surface removing embedded contaminants, water spots, bugs, over-spray, tar which has been left on paintwork and glass surfaces.
Microfibre Detailing Gloves (Pair)
Korean 'Mammoth Twist' towels feature 'twisted loop' fibre technology on both sides of the drying towel. Hand made to an extremely high quality, this edgeless design is rarely seen on drying towels and this feature alone allows for a safer drying process without fear of streaks or smears.
Available in 3 striking colours, all 1200GSM, Premium 70% / Polyester 30% Polyamide and absorbing over 2.0 kg of water! Read more...
Kootie Killer CBD Infused Hand Sanitizer from KILLERWAXX contains 80% alcohol and 100mg total of CBD, so its a light dose to soothe the pain and inflammation often associated with hands after using alcohol based hand sanitisers. Additionally, it has a lotion added so it doesn't dry your hands out plus essential oils to give you an amazing germ killing solution!
Available in non scented and apple scented.

*CCC do not profit from this product
Creating a User Account will give you access to all the features and benefits of our site including storage of your contact and billing information allowing for a quicker checkout and easy access to your previous orders.
Read more here
Have a minute? We'd love to hear from you