Clay Cloth vs Clay Bar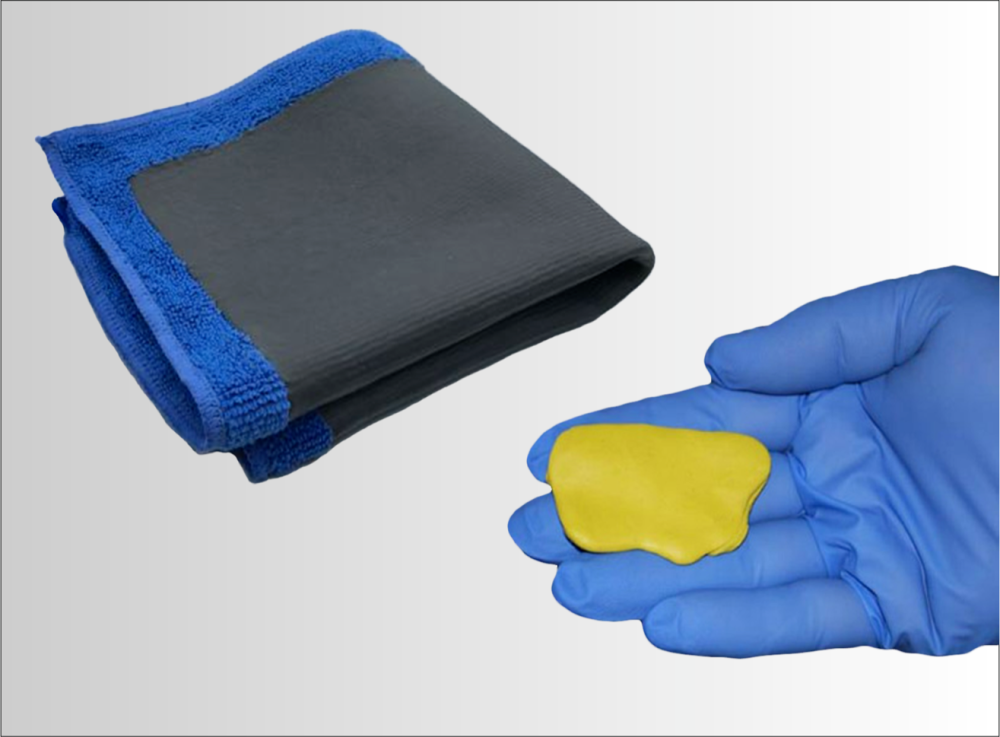 One of the most common questions we get at The Clay Cloth Company is "What's the difference between the Clay Cloth and the Clay Bar?"
Usability
Well, firstly we will highlight its usability. When using the Clay Bar, you tend to be so cautious over dropping it on the floor, you use your hand to shield and protect it as you allow it to slide freely over the bodywork. From this, you find having a good contact and feel of your work area is vastly diminished in comparison to the Clay Cloth. If you drop the Clay Bar, it's pretty much game over, with the Clay Cloth, it's as simple as rinse and start again…. This is due to the make-up of the cloth and the depth of the compound.
Surface Area
The surface area of the Clay Cloth is vastly larger, significantly reducing the amount of time required to perform the same amount of work. Even when the Clay Cloth is folded into 4, which is the preferred method to use this cloth, it roughly equates to 6-8 pieces of clay. Not only that, but there is more or less 100% of the cloth in contact with the surface at any one point; something that is significantly reduced with the Clay Bar.
Multi-Functional
The Clay Bar is used to Clay your vehicle and this is it's only purpose. The Clay Cloth can be used to carry out this function but additionally the microfibre backing can be used for a variety of other uses. Initial cleaning of the surface prior to claying, buffing and cleaning glass areas are all functions that the Clay Cloth can perform which the Clay Bar cannot.
Price
The price of a Clay Bar is significantly higher than that of our Clay Cloths. Not only this, when you price up the amount of usable clay on a Clay Bar in contact with the surface area compared to that of the Clay Cloth, pound for pound, the Cloth is far superior in terms of Value for Money!
And finally....
We love the clay bar and have used them for many years, but since we developing our Clay Cloth, we do not use them anymore. Yes, we still supply Clay Bars and will continue to do so. Many of our customers are more than happy with the traditional Clay Bar and see no reason to change. Just so long as we're asked to supply bars we will continue.