What is coral fleece?
You may have heard this a few times when it comes to car care and you may even own a few coral fleece microfibres. Certainly if you have our Plush Cloths, then you will be more than familiar with just how soft and luxurious these are!
Ultra fine coral fleece provides a thicker and higher "pile" than other microfibre weaves. More expensive to produce than conventional microfibres, coral fleece is primarily used in baby clothes and blankets as well as adults fleece jackets and dressing gowns. It's this softness combined with its high GSM that makes it extremely absorbent and kind on paintwork.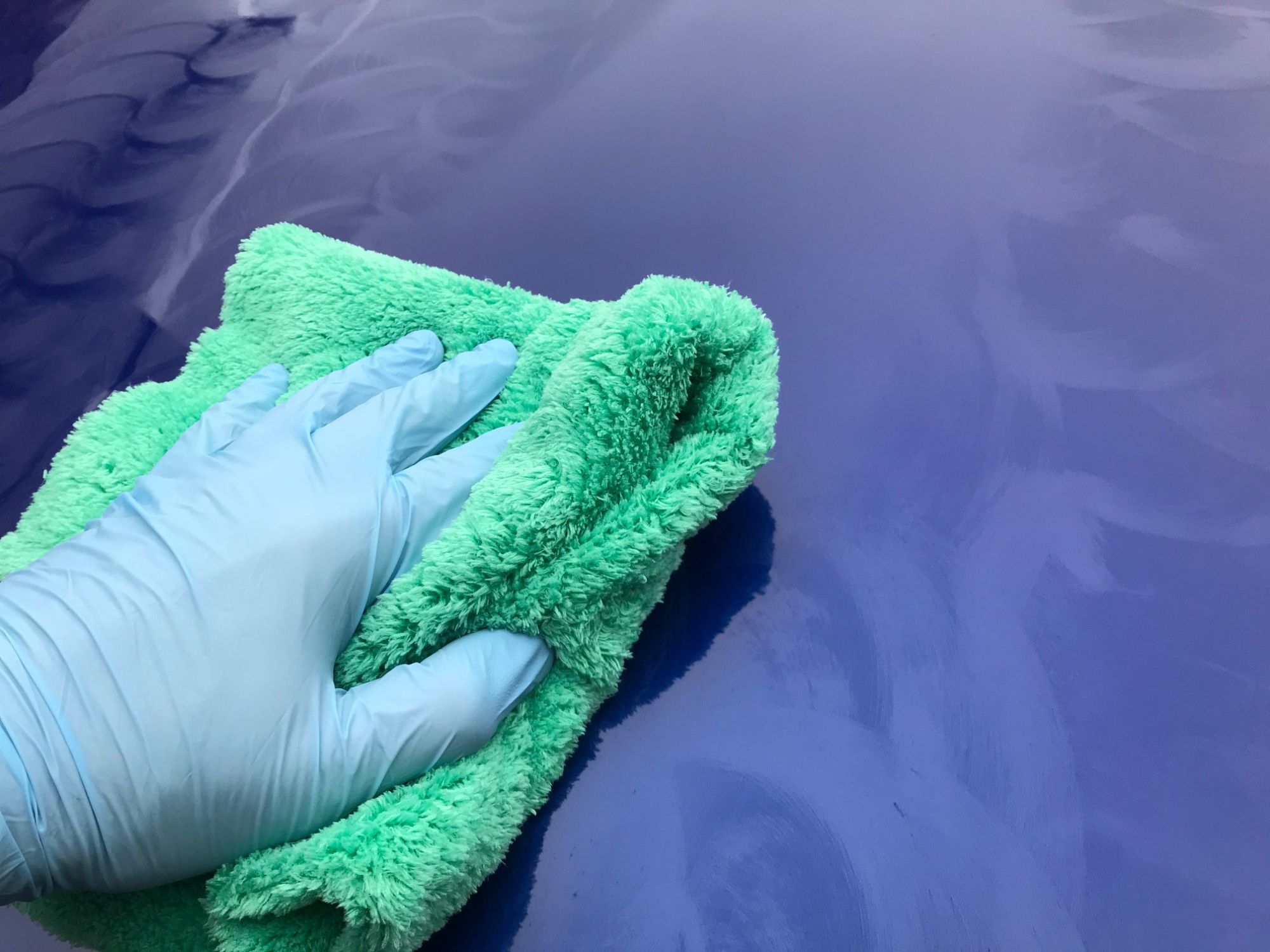 What do we use these types of microfibre for?
Because they are super soft and thick and such a delicate weave, they are used for light work, such as buffing off wax, waterless washing and quick detailing. The thickness of the pile lifts dirt away from the painted surface together with the lubricant, whether that be detail spray or water when it comes to drying with these.

High GSM (Grams per Square Metre) has a low bite, so not ideal for heavy duty work. 
Shorter pile cloths have a lower GSM and traditionally use a different type of microfibre weave, that being a split fibre. The splitting of the fibre leaves a hook on on the end and these are good at heavy work, heavy dirt and grime, wheels, engine bays etc where you need that little 'hook' to bite; as such, not ideal for final finishing as they will leave micro-scratches.)
With high GSM comes high absorbency. Where drying towels are concerned, 400-500GSM is a very good towel and performs very well - higher than this and absorbency increases, as does thickness and cushioning.
Our 'Big Grey' Towel is our only towel made from coral fleece and has a whopping 820GSM.
Summary
So now you know all about coral fleece. Have a browse of all of our microfibres and be sure to read the website listing for care/maintenance tips on these and enjoy using them.