Who are TENZI?

TENZI Ltd. is an acknowledged, well established Polish manufacturer of professional cleaning agents used in automotive, industrial cleaning, hotels and households. 

One of the leading distributor and producers of professional chemicals and car care products in Poland.

The Company was established in 1999.

From the very beginning their motto has been "Advantage through quality". 

Their products are available on 3 continents, in 28 countries (so far!)

TENZI - brand promotion
For many years, TENZI have been present at some of the biggest international trade shows.
TENZI - presence in the media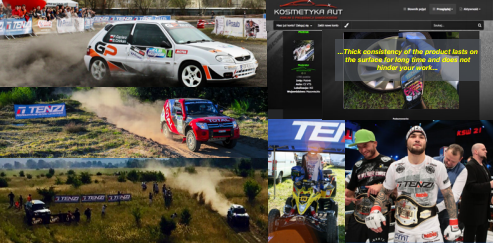 TENZI actively supports sport and many sportsmen.

They are present in mass media - newspapers, television, Internet and during many media events (World Rally Championships, BAJA, big MMA events).

TENZI Automotive Range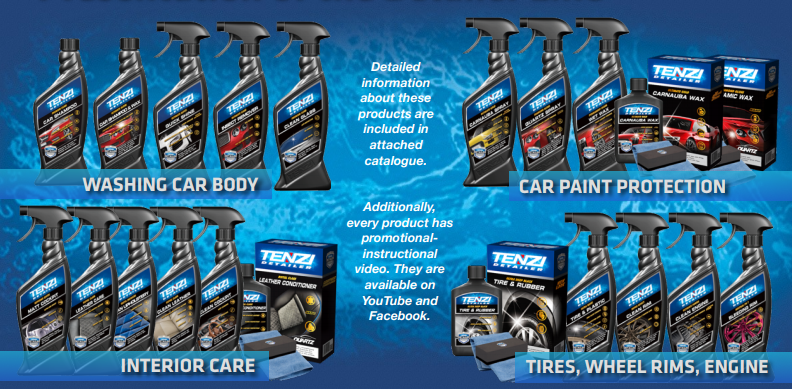 TENZI have a wide range of automotive products.

Each product has a promotional instructional video which is available on our Website and YouTube.

Their automobile cosmetics are products of PREMIUM class.

Their products are comprehensively designed.

They even took care of such details like waterproof label or pleasant aroma.

They turn over in excess of 80,000 per month with a monthly growth rate of approx 20%.

TENZI packaging design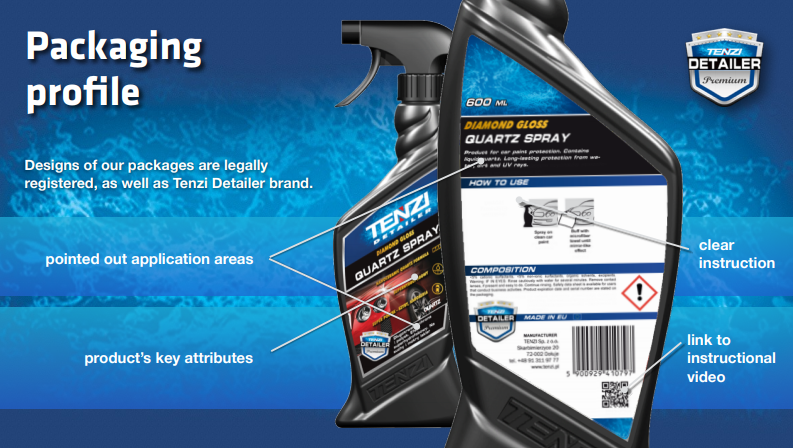 Why are Poland a formidable player in the automotive car cleaning industry?
The development of car washes in Poland was significantly influenced by national legislation (on maintaining cleanliness and orderliness of communes) which prohibit car washing in housing estate areas and even on private properties. The rapid development of the car wash market has also been possible thanks to franchising, or the opportunity to run a business under a known brand. 

In Poland, vehicle valeting and detailing has significantly grown as a result and the product industry has flourished to support this demand. As such, some very big brands have been established with first class products making their way across Europe. Car valeting and detailing is a big business and we in he UK have seen this grow significantly in recent years with pop-up car washes; their individual detailing product range will follow with the same momentum!